Presents
Volume 0347


Pellucidar Gallery I
Inner Earth Sketches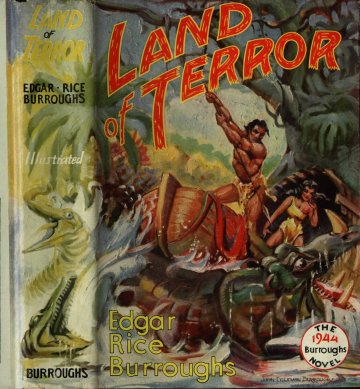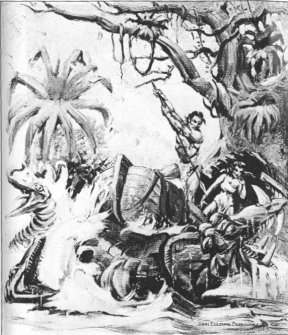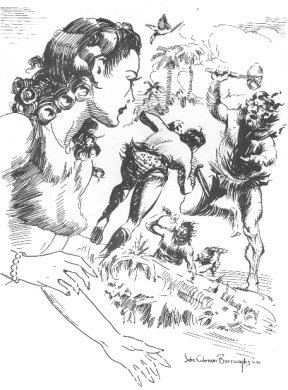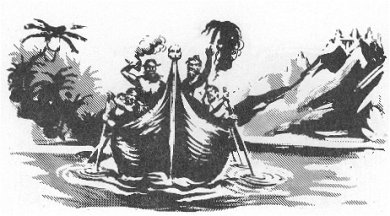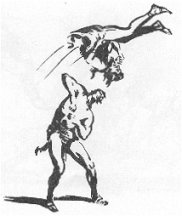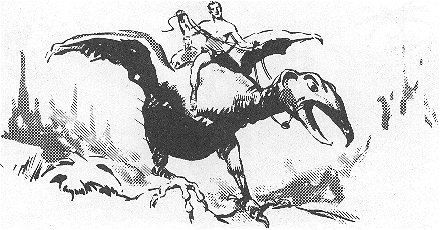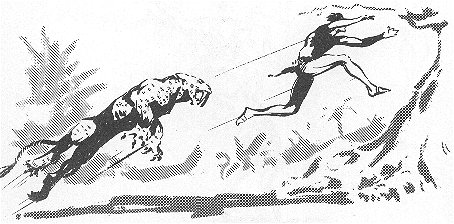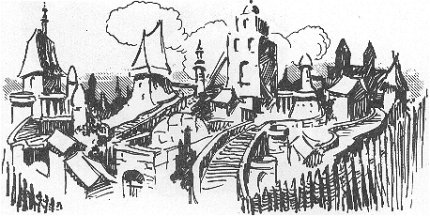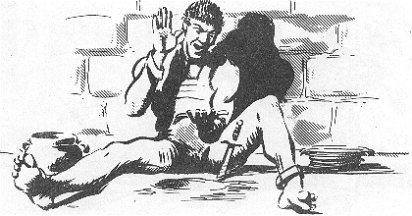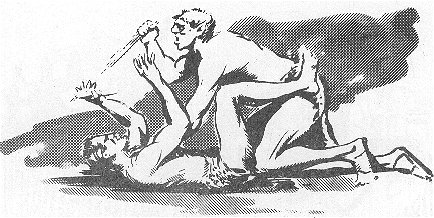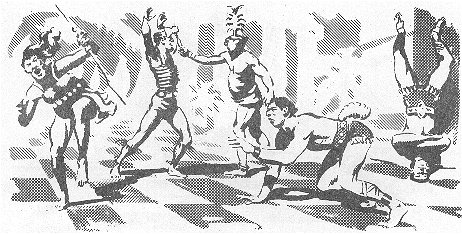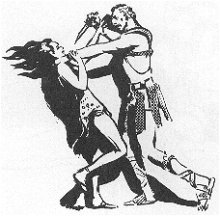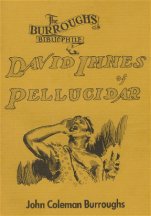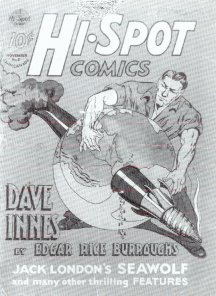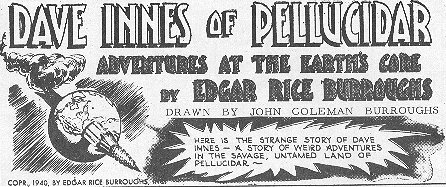 David Innes of Pellucidar by John Coleman Burroughs & ERB is a 32-page comic strip adaptation of ERB's At the Earth's Core. The first 12 pages originally appeared in Hi-Spot Comics, No. 2, Nov., 1940 published by The Hawley Publications, Inc., Redding Ridge, Connecticut. It was the final 12 pages of the 64-page issue. All 32 pages, plus related sketches were eventually published in 1968 by Greystoke Press in a 56-page booklet.

For a synopsis and commentary on the ERB novel,
Land of Terror,
visit
Nkima's Chattering from the Shoulder in ERBzine 0324
Check out our ERBzine Archives List for many more Inner Earth sites
Send all correspondence to
WEBMASTER: BILL HILLMAN


ERB Text, ERB Images and Tarzan® are ©Edgar Rice Burroughs, Inc.- All Rights Reserved.
No part of this Web site may be reproduced without permission.