Presents
Volume 0907
JANE RALSTON BURROUGHS
1913 - 2002
A Tribute To An Amazing Person
Memories from the Danton Burroughs Family Album
COPYRIGHT 2002/2004 ERB, INC.
---
Wife and Mother II
---
Jack and Jane's first child -- John Ralston -- was born June 22, 1942.
Their second son, Danton, was born June 21, 1944.
Daughter, Dian, was born June 17, 1948.
Anyone who has lovingly documented a family's candid moments:
family gatherings,
baby's daily bath,
morning cuddles,
romps in the park,
the excitement of a Christmas morning,
bed time stories and night time "tuck-ins,"
a day at the beach,
splashing in the pool on a hot afternoon,
bonding with a favourite pet,
modelling that new cowboy/cowgirl outfit
... and just capturing kids being kids...
will identify with, and surely treasure
this collection of Burroughs family photos.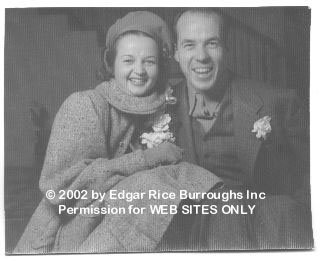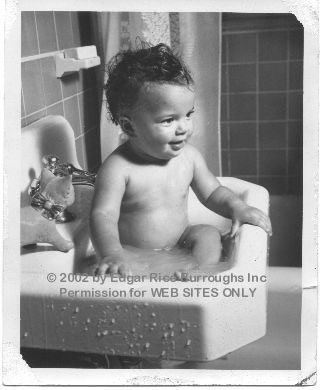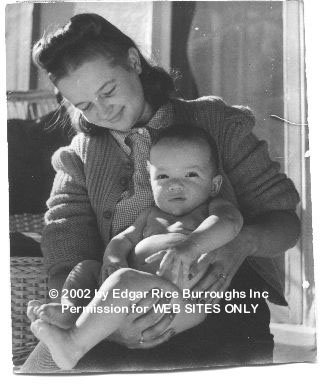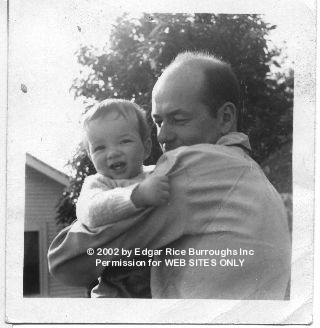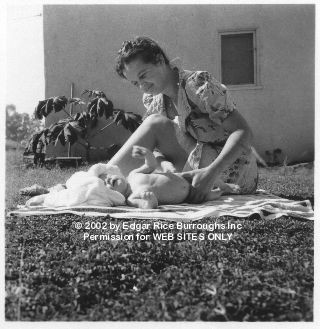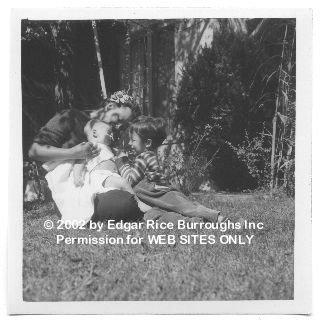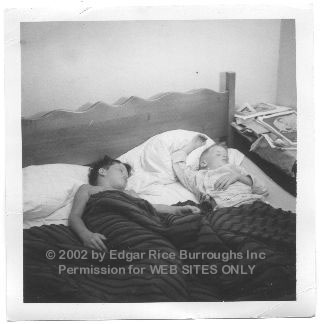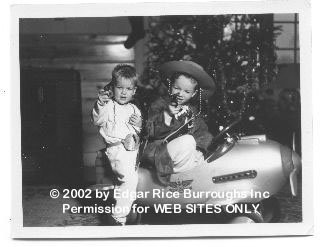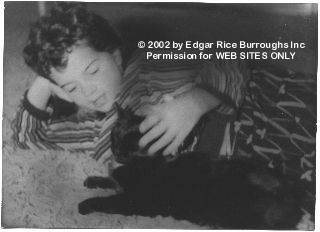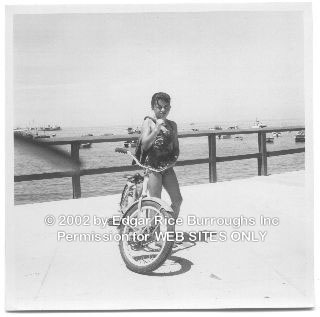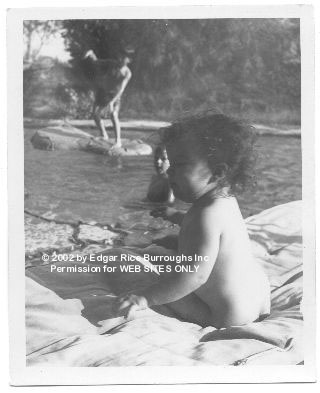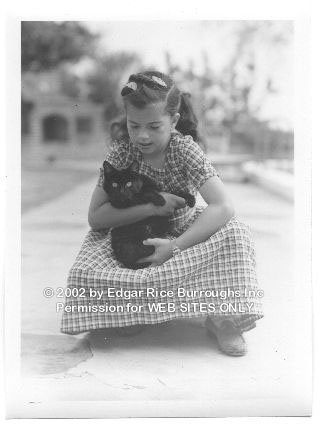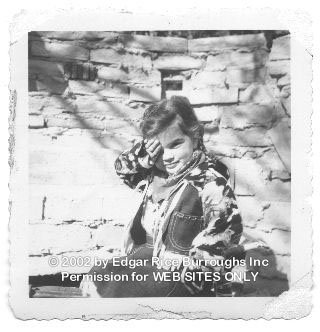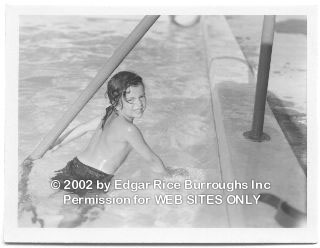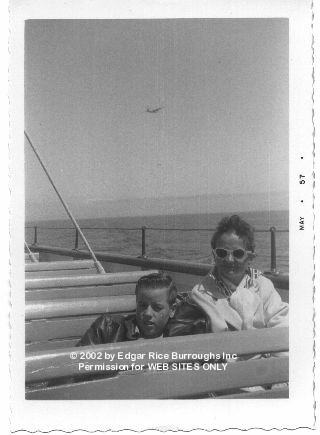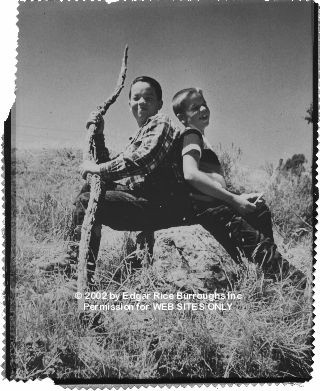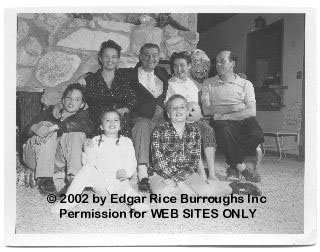 Send all correspondence to
WEBMASTER: BILL HILLMAN


ERB Text, ERB Images and Tarzan® are ©Edgar Rice Burroughs, Inc.- All Rights Reserved.
ERBzine Material is copyrighted by the respective contributors and/or Bill Hillman
No part of this web site may be reproduced without permission from the respective owners.